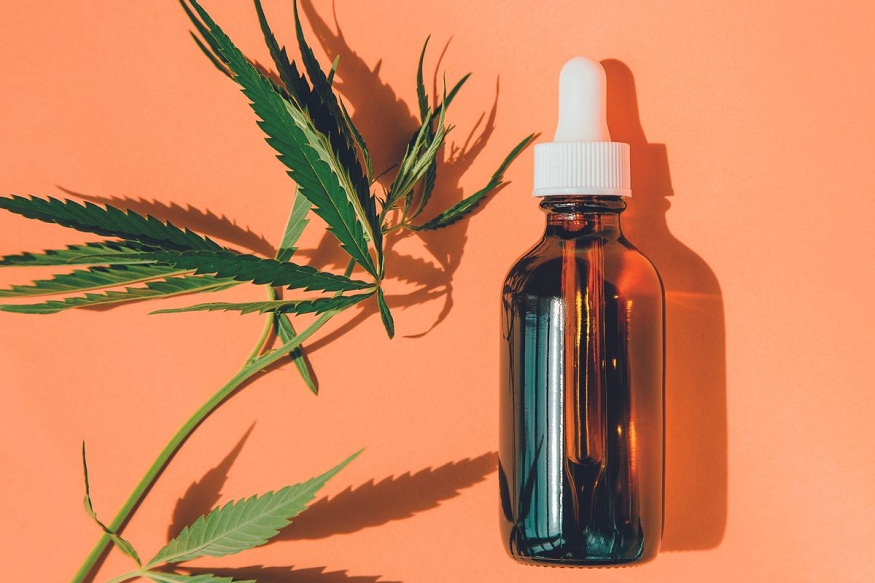 Do Vets Recommend CBD Oil for Dogs?
CBD, or cannabidiol, is a cannabis compound that is used to treat a variety of medical conditions in humans. Seeing the benefits in humans, Dog owners are increasingly interested in incorporating CBD oil into their dogs' healthcare plans as well. Let's delve deeper and try to understand what's the take of Vet for pet CBD oil products.
Why Aren't Some Vets Advocating CBD?
Veterinarians, on the other hand, may not recommend this CBD. Here are some possible explanations. 
The grey area that surrounds CBD: Though CBD's popularity and interest are growing, scientific data has not kept pace. For the time being, it is unclear what CBD products are most effective for. As a result, there may be misunderstandings about the proper dosage and interactions with other drugs that a pet may be taking. The good news is that a recent study at Cornell University determined the appropriate CBD dosage.
Despite studies demonstrating CBD's practical benefits in pain management, some veterinarians are hesitant to recommend it. Some veterinarians want to learn more and collect more evidence before they feel comfortable recommending it to pet and dog owners likewise.
CBD Legality for Dogs: Recommending CBD products for dogs is more complicated. Even countries, like the United States, still do not allow CBD to be prescribed by a veterinarian. Seeing the trend in the USA, Indian vets might even be hesitant to recommend it to their patients. 
How to Discuss CBD with Your Vet About Your Dog 
Here are some things to consider before speaking with your veterinarian and buy cbd oill:
Be at ease with them: Find a veterinarian who has experience with CBD. Introduce the topics you want to discuss gradually. You'll have a good conversation with your vet if you communicate freely and are open and honest with him or her.
Get to know their thoughts about CBD: Even if your veterinarian has not previously recommended CBD for your pet, they may have seen evidence or read a study that has changed their mind. As a pet owner, you should feel free to consult with your veterinarian about the use of CBD products as a medication. Respect their advice and opinions. We also recommend conducting your own research.
Hempstrol is one such premier brand selling CBD-based products in India that also sells a specific line of pet products. One can book an appointment with their onboarded vet. After taking the consultation with Hempstrol vet, make sure you do the following things:
Tell them about your pet's medical history and any other medications you give or have administered to your dog to evaluate potential drug interactions.
Inform your veterinarian about any changes in your dog's health or new medications on a regular basis.
If you're already using CBD, keep track of the patterns, symptoms, and effects you've noticed with your pet. 
How to Choose the Safest and Most Effective CBD for Dogs?
When selecting the best CBD oil for your dogs, keep the following factors in mind: 
The Experts' Opinion: Expert advice is important not only when selecting or buy cbd oil products, but also when choosing other medications. That is why it is highly recommended that you consult your veterinarian first. 
Learn from the Experiences of Other Dog Owners:
You can probably talk to people who use CBD on their pets on a regular basis. Your veterinarian can provide you with references for other patients. You can also go online and search for and follow a CBD for dogs forum or group. 
Look for CBD that is organic: Look for CBD that is free of solvents, pesticides, and fungicides. 
Don't Just Consider Price: The lower the price of the product, the greater the risk. Find a product that is both affordable and of high quality. 
COA Certificate: We always recommend that you select a product with an up-to-date COA. The analysis will assist you in ensuring that it does not contain THC or any other additives that could be toxic to your pet. 
How to Administer CBD Oil to Your Pet
CBD oil can be given to your dogs orally. CBD oil products are packaged with a glass dropper, allowing you to administer them directly to your pet's mouth. They can lick the dropper quickly.
However, if they have muscle pain or a skin problem, you can apply the oil directly to the affected area. 
How Quickly Does CBD Work in Dogs?
It is seen that CBD oils are more likely to enter the bloodstream than other CBD-based products meant for pets. Based on the observations, CBD oil takes 30-45 minutes to work on your dogs. However, the outcome could take up to two weeks. The speed with which CBD works depends on the dosage given to your dog as well as the brand and type of product used.
So we are saying,
For the most part, CBD oil hasn't seen many adverse short-term negative side effects in dogs thus far, unless it has been taken in excess. But most of the results so far are based on anecdotal, pet owner experiences with CBD. Hopefully, in the years to come, more clinical research is released and it's more normalised in the veterinary world. Laws and studies are always ongoing and changing. If you want to explore using cbd oil online for your dog, do thorough research and let your vet know. 
Currently, anecdotal evidence from pet owners suggests that CBD can help with pain and arthritis relief. It is important to note, however, that because this sector is evolving and growing, there will be differing viewpoints. The American Veterinary Medical Association (AVMA) believes that research into CBD as a treatment for animals is still in its early stages. On the other hand, there are success stories to be found in both scientific and anecdotal evidence.